slack art gallerypopular brief
Spread added(stapled)in free newspapers distributed across London(feb 2020). RISO print. Layout_01.

Recorded presentation of the "live opening" on Youtube. Video.

Τhis is a student project in collaboration with Louise Gholam, during our first year(Feb 2020) in RCA Visual Communication MA project.

We reflected on the idea of the Popular by taking the definition "From the people for the people". Two main notions were interesting us in this brief:

The first one is: The notion of Slacking, which means "a person who avoids work or effort". And this is bringing the idea of being "off grid" a person potentially unpopular but that questions our current system of functioning.

The second is: Curating (What is worth of value? What is worth exhibiting?).

We divided the project into three main aspects: The Input, The Medium and The Output.

The Input is a fake gallery exhibition that we created with borrowed pieces from a second-hand store. This brings us back to the idea of Slacking.

The Medium for us was to display an invitation for an online opening event in free newspapers, in order to reach out to the public. So it is again about the idea of making non-profit but still getting attention from the audience.

The Output. We wanted to reveal "the behind scene process" of the event for the exhibition via a live stream on youtube. We revealed the truth, showing that all of this was just a fake event and that we just wanted to create attention.

Our main aim is to reach out for public outside the walls of RCA and expose our work to a broader audience. And also reflecting again on this idea of making no profit like the slacker would do and to value the attention or attraction of the public to visuals displayed on public space.

From the scans we created fake newspaper spreads that we printed and folded to add-on the free newspapers given out in the tube and buses. We stapled our invitations for our fake online gallery opening that would happen on Youtube.Then we disseminated back the papers all across London.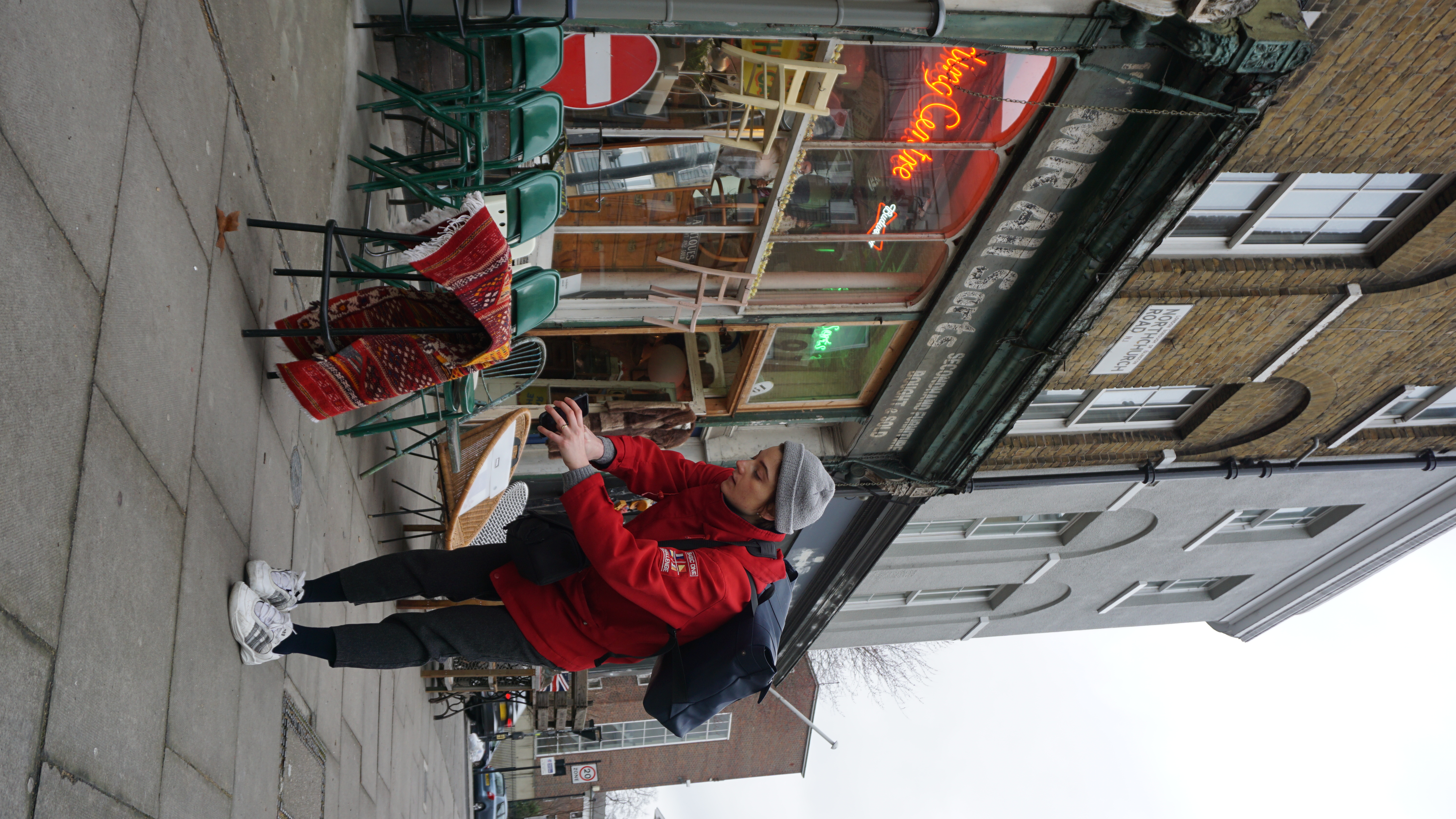 Process of 3D scanning_01.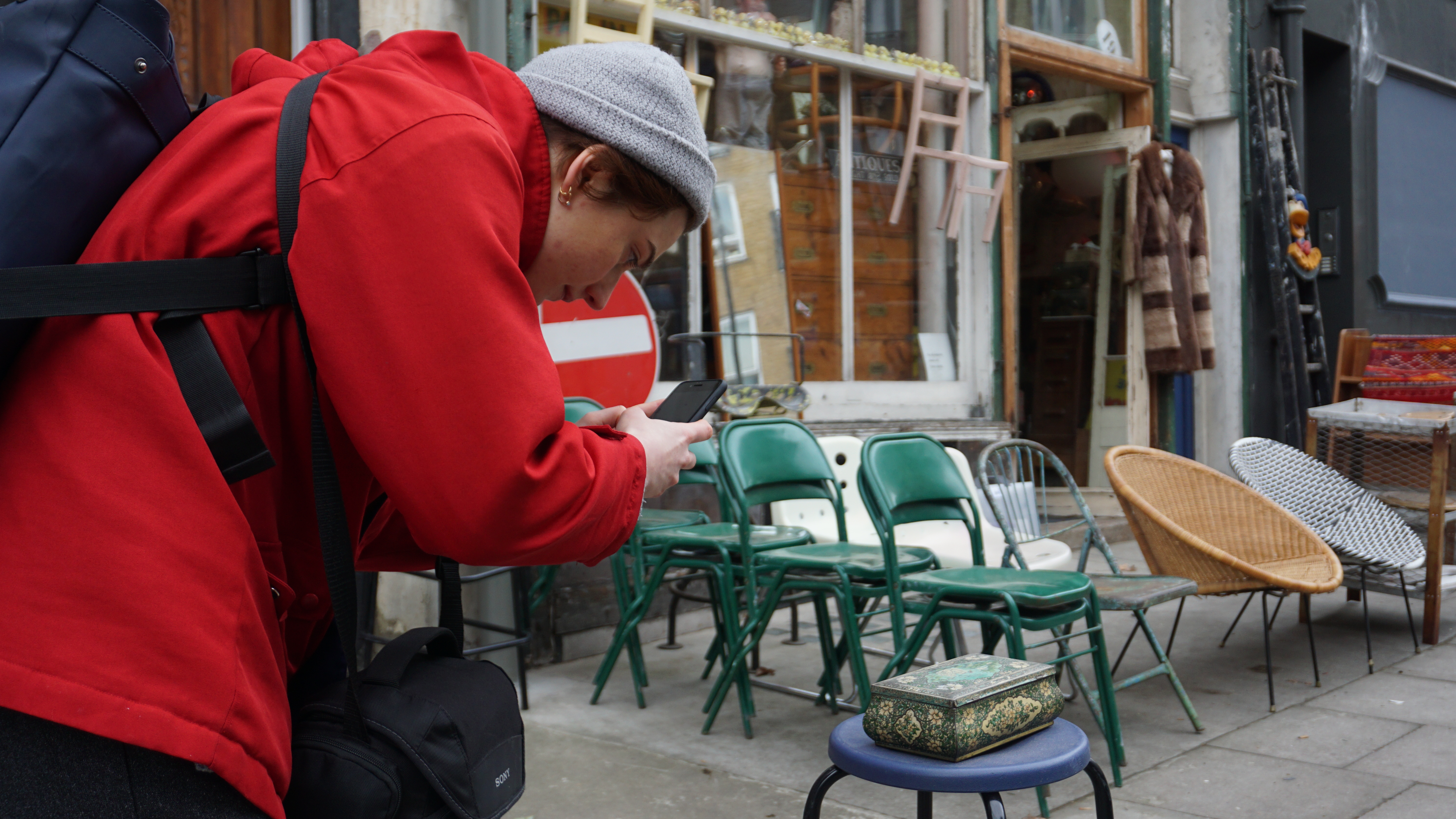 Process of 3D scanning_02.
Spread added(stapled)in free newspapers distributed across London(feb 2020). RISO print. Layout_02.
Process of RISO printing.
How to/guidebook.